Since the photo's below were snapped, I have made a few REAL mods,
these include carbon fibrey bits, and more...pics at the bottom!
Let's start with my current Metro, okay, I know, it's NOT a turbo, but it`s a start anyway...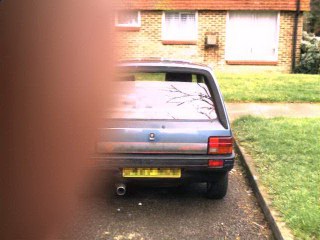 ( Another thing, don't get your finger in the way of the lens chimps....DOH! )
And here is how it should end up looking:
De-badged/de-stickered, locks removed, open front grill, smoothed rear tailgate, blue lights...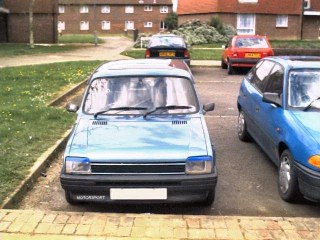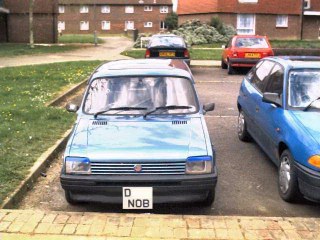 Ooooh, I do like the smoothed back end! Look, Evo style numberplate, it looks EVIL now!!!!
( And yes, my plate does read Dxxx NOB, laff it up chimps! )
Don't we all just love editing our pictures...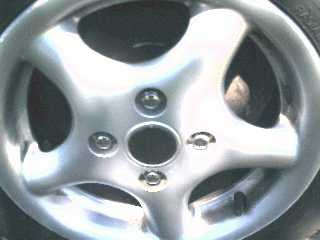 There, I finally snapped some pics of my Metro as it look's currently!
That's a real meshed grill, and square plate, and a carbon fibre effect wheel centre.
Coming, is a small version of the Subaru Impreza vent for the bonnet!
I'm after a GTA black body kit to go on, and once it's on, the car will be up for sale!
Ooooh, look, mini Impreza style bonnet vent: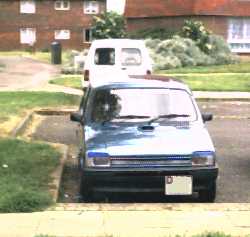 And here's how it look's currently: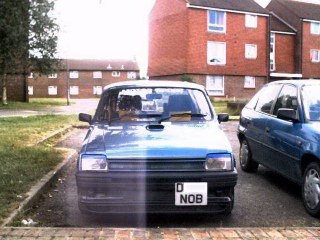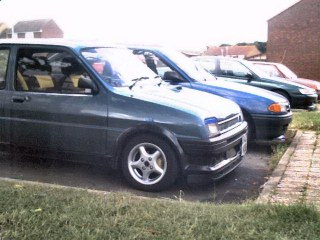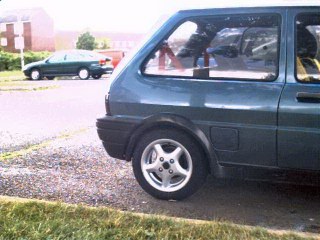 Turbo bodykit, Ibiza front splitter, rear Mk3 bumper....
Comments welcome......:)
I have another splitter to go under the rear bumper, which I will fit as soon as my stage 1 tuning kit arrives.
Soon, pics of the interior...
After spending a few hours adding my stage one tuning kit from Minisport, which I might add cost me £150 (less the price of a K+N filter),
It pulls much much better in the rev range, the exhaust sounds purry and throaty, and i'm happy.
What came in the kit was:
An LCB manifold, full 2" bore exhaust system, ported/flowed inlet manifold and carb needle and spring.
Well worth the couple of hours fitting it!
But, as it always is, I want more and more power!
So, next will be a set of roller tip rockers, which will lighten the valve wear, and free up some horses...
And then, i'm adding a Nitrous Kit, which should fend off any approaching, XR2's, XR3's and any Nova that vauxhall made!
So, watch this space!
Got my spray gun n` paint, ready to do damage,
it a cheap, but not the cheapest air compressor, cost £109.99 from Halfords.
The paint was from a local car colour company, costing £23.90+vat.
I tried to avoid 2k paint, as it's quite lethal stuff!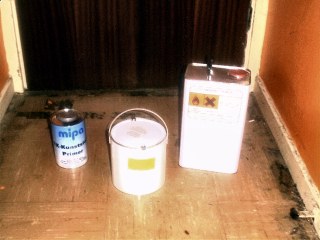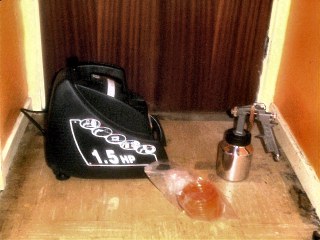 The paint is actually called Lifestyle Blue and it's a Vauxhall colour (spit spit)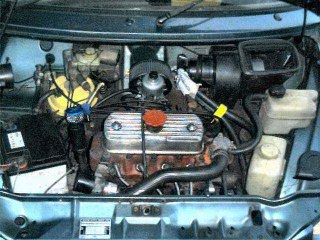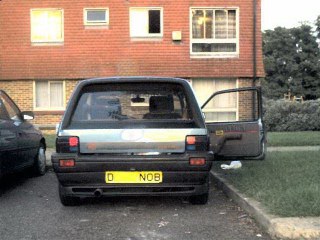 Here's pics of my engine bay and what the rear looks like now...
In the engine bay, it had been uncluttered by removing the water pipes to the inlet manifold,
and re-routing them back to the system with new pipe.
The Pipercross oil breathers also replace a lot horrid black rubber pipe, there 2 under the bonnet,
the other one you can't quite see.
I'm going to unclutter it some more by passing wires and other pipes through one of those
cable tube-tidy's you can purchase in a length of 10metres from Argos.
To the right you can see one of the two airhorns I have, and they're LOUD!
I think the block could do with repainting as well though.
As for the rear of my Metro, it look's much more aggressive at the rear.
The Mk3 bumper still leaves a gap, but that'll be sorted soon as i'm remounting the bumper a little higher.
As you can see, the lock has gone, filled by nothing more than filler and a metal plate inside.
Other than that, i'm touching up rust spots etc in prep for the respray...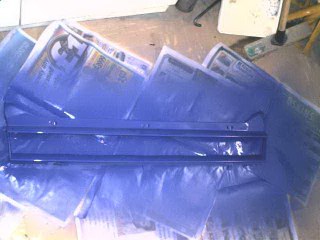 And this is the colour that the rest of the car will be!
The picture makes it look like Imperial blue, but I can assure you it's not.
It's more purpley than what you can see, like the buttons at the bottom of this page.
It a well trick colour, and should make the Metro stand far far out from the crowd!
I had the colour made up at Halford's in a spray can just to spray the grille and wing mirrors.
When the guy was mixing it up, he shite himself, coz he looked at it, seeing it was purple,
but i assured him it was meant to be that colour!
Now she is professionally lowered all round!
After a short trip to Drew at Roverdose, he kindly cut the suspension parts down,
and re-pressurised the system, so now its lower, and stiffer.
It took him just 2.5hours, and cost me £100.
Well worth the money, as my Metro now does not bottom out, scrape on speed humps or wallow in bends!
According to Drew, it's 1.5inches lowered!
I'm happy, and this will be the LAST pic of my Metro before I respray it...