AND NON-TURBO TUNING, STYLING AND GENERAL GUIDE!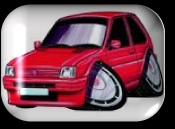 Site best viewed in 1024x768
OK, so you are sitting there wondering, what the smeg* is this site all about?
Well, it's a REAL site, for the boy racers, people who just want to know about
their little hatch, and what it can actually do.
Now, I bring you all this, but, WITHOUT too much techno babble,
WITHOUT the need for a £2000 bank loan and,
WITHOUT being an expert mechanic!
This site is purely for those who like to `budget` tune or style their Metro's!
Budget NOT meaning cheap or bodged, but cost-effective!

Some time ago...
It's been a few weeks since an update to this site.
All I can say is RIP my Metro...
It's gone, and I no longer own a Metro of any kind!
...BUT WAIT!
I still have plenty of Metro Turbo tuning parts sitting in the cupboard,
waiting to be put on a Metro Turbo!
So, they have to go, and as I am hooked on Metro Turbo's,
I am currently looking for a typical example Metro Turbo,
just to modify and drive around for a while as a second car...
So, don't leave me people, watch this space CLOSELY!
Over the next few weeks, I shall mod another MG Metro Turbo,
and sell it at NO profit, just to put a smile on someones face!
20/12/01
Today I have decided to give the site a facelift...
As you can see, it all looks much cleaner.
Yes, red, white, red and some white, and not forgetting
a small touch of red, and some purple... :)
10/01/02
I have had a change of ISP, so I also have a new Email address:
So could ALL mail goto this new account please...thanks.
04/03/02
It's been a number of weeks, but I AM still updating the site!
I had to create a new forum, because I needed to change
the look to match the rest of the site, and lost the old ones password!
DOH!
Also, the tuning section is getting a `makeover`, making it load better
and look better.
10/08/02
I have added a couple of new mods to the Escort,
and someone added one to it for free, namely a dent in the drivers door
and a smashed wing mirror!
So, I ordered some chrome DTM mirrors to replace them,
perfect fit, and they look so much better.
I also added a front DTM style splitter/spoiler, making the font look sweet.
Pics will be added shortly...
Next external mods are:
Front lightbrows
Bonnet vent (chrome mesh special!)
RS2000 Sideskirts
Watch this space!
05/09/02
Here is one the the latest pics of my Escort: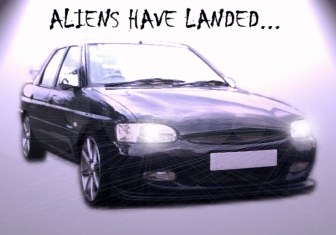 Still got to add the lightbrows, sideskirts, vent and pump some NOS into it,
but keep `em peeled, coz they're coming soon...
I STILL want your Metro's!
Send me pics of your Metro, with a short description,
So I can add it to the gallery, and make your modded or not
Metro for everyone to peek at!
Send to my usual e-mail address:
If you're into music, why not listen to our Internet Radio Station: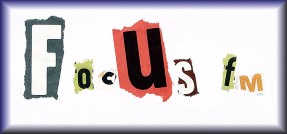 ----((((STILL BROADCASTING!))))----
Destiny Player (412k Download approx. 2mins at 56k)
Click the link above to download a small player to listen to our station.
Then install it, click on Destiny Stations 3 beta, and select FoCus fM!
It will also play all your .wav, .mp3 and media audio files!
* If you need to know what this means, you're obviously NOT a Red Dwarf fan!